Mar 8, 2021 02:58 PM Central
Jacqueline McLaughlin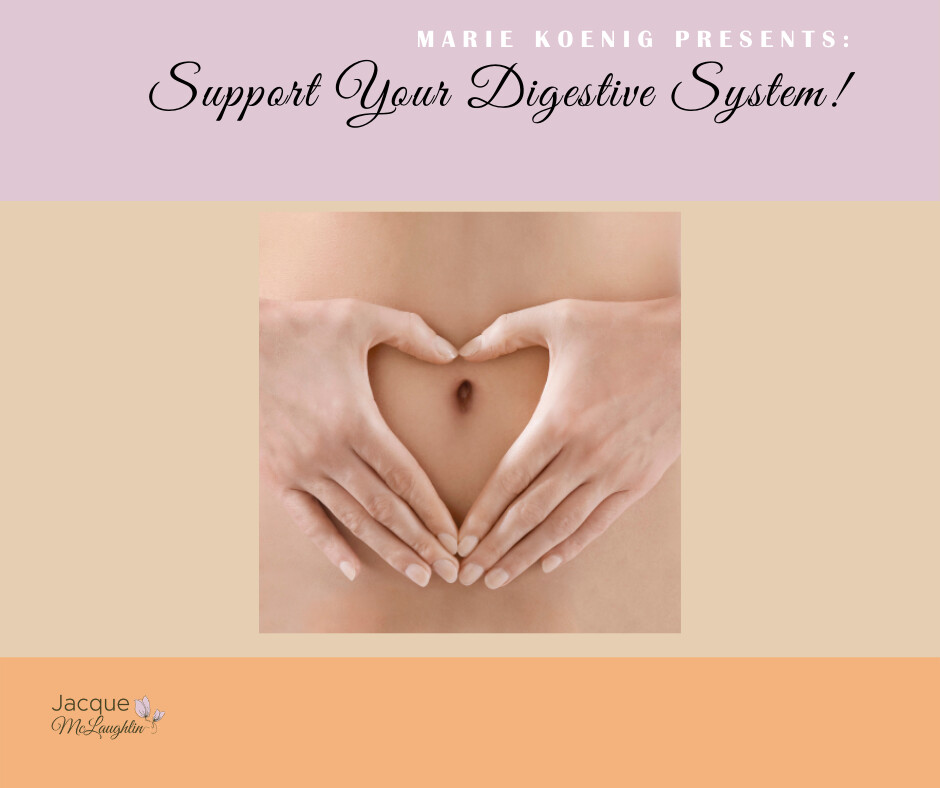 In this modern world we live in today it seems like everyone you talk to has some kind of digestive challenges, at least occasionally. We have a lot of STRESS in our world today, and it's taking its toll on our overall wellness - including our digestion!
There are lots of things we can do to support our digestion - from getting the proper exercise, eating a good balanced diet, plenty of sleep, and taking a good
Probiotic
(they are NOT all created equally) and
Enzymes
to support healthy digestion. The gut microbiome is a "hot topic" these days as more and more scientists and medical professionals are realizing the importance of a healthy microbiome. It's an important player when it comes to your
immune system, your heart, weight
and many other wellness factors.
Have you thought about making a few changes to eliminate harsh chemicals from your environment but just didn't know where to start? Click on the link below to get access to my Simple Start to Natural Living!
* If you see links on my website material, they could be affiliate links where either I or someone else could earn commissions at no additional cost to you. Support small business entrepreneurs.