Sep 17, 2021 01:13 PM Central
Jacqueline McLaughlin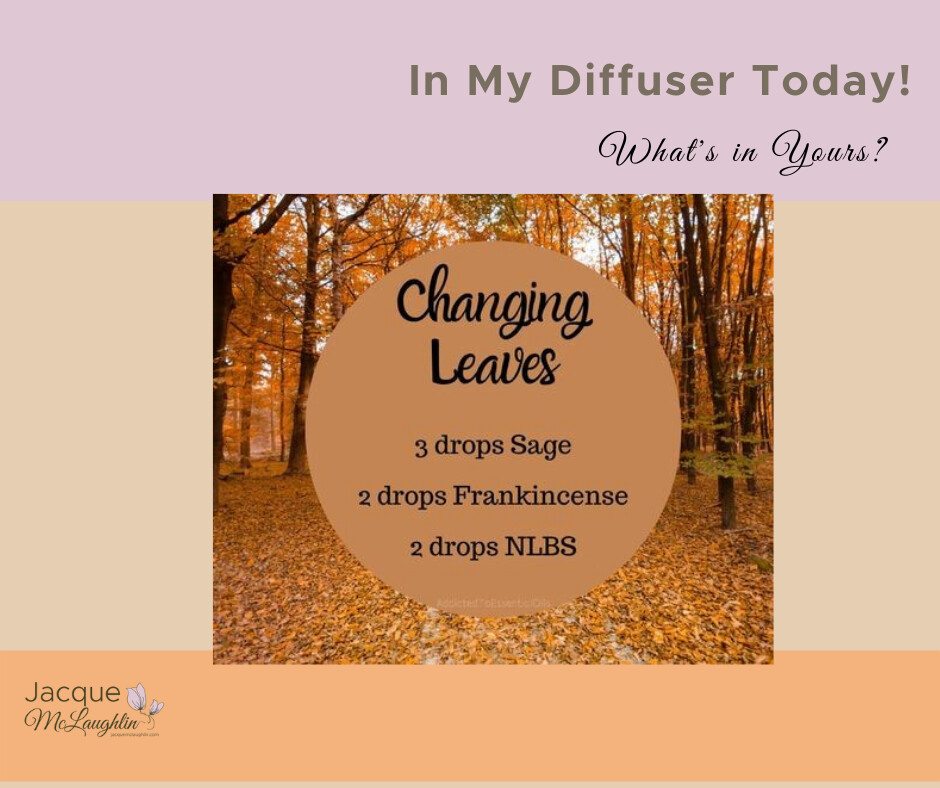 Why do we diffuse YL essential oils daily? Because they have amazing abilities to affect mood and peace of mind.

This is what is in three of my diffusers today - Changing Leaves recipe! It smells amazing, and there are tons of benefits from these three oils that are distilled very meticulously to retain the entirety of the chemistry profile that gives us the benefits of the hundreds of molecules we find in each oil! Let's look at the Fragrant Influence of each of these oils from the Essential Oils Desk Reference:
Sage - Mentally stimulating and helps combat despair and mental fatigue. Sage strengthens the vital centers of the body, balancing the pelvic chakra where negative emotions from denial and abuse are stored.
Frankincense - Increases spiritual awareness, promotes meditation, improves attitude and uplifts spirits. Frankincense contains sesquiterpenes which stimulate the limbic system o the brain and the hypothalamus, pineal and pituitary glands.
Northern Lights Black Spruce - Releases emotional blocks, bringing about a feeling of balance and grounding.
Sounds like a really great combination to me, and that's why I have it going in three diffusers right now. With the way things are in the world right now, it seems very appropriate to me to be diffusing these oils with the fragrant influence that they provide.
What's in your diffuser today? Comment below and share your favorite!
If you'd like to get my collection of Fall Diffusing Recipes, just Click Here and fill out the form.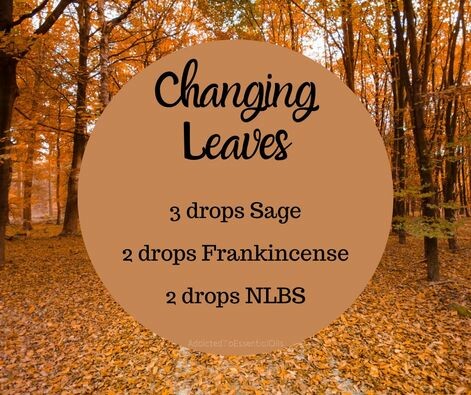 Have you thought about making a few changes to eliminate harsh chemicals from your environment but just didn't know where to start? Click on the link below to get access to my Simple Start to Natural Living!
* If you see links on my website material, they could be affiliate links where either I or someone else could earn commissions at no additional cost to you. Support small business entrepreneurs.