Nov 19, 2022 06:45 PM Central
Jacqueline McLaughlin
According to the Mayo Clinic, "
Antioxidants are substances that may protect your cells against free radicals, which may play a role in heart disease, cancer and other diseases. Free radicals are molecules produced when your body breaks down food or when you're exposed to tobacco smoke or radiation."
(Read the article here)
The problem most people run into is getting enough of these amazing antioxidants in our diet on a daily basis. If you're looking to up your antioxidant intake (and you really ought to consider it) I have an amazing solution that I have found has supported my wellness for about 20 years now! I still drink it daily, and don't ever want to be without it.
This exclusive antioxidant drink is clinically shown to increase physical energy levels, improve sleep patterns, and reduce daily stress. It's packed with powerful antioxidants to help against oxidative stress, support normal cellular function, and promote healthy energy levels.*
Learn more about it in this video
Here's a few more details about exactly what this antioxidant super food infusion offers!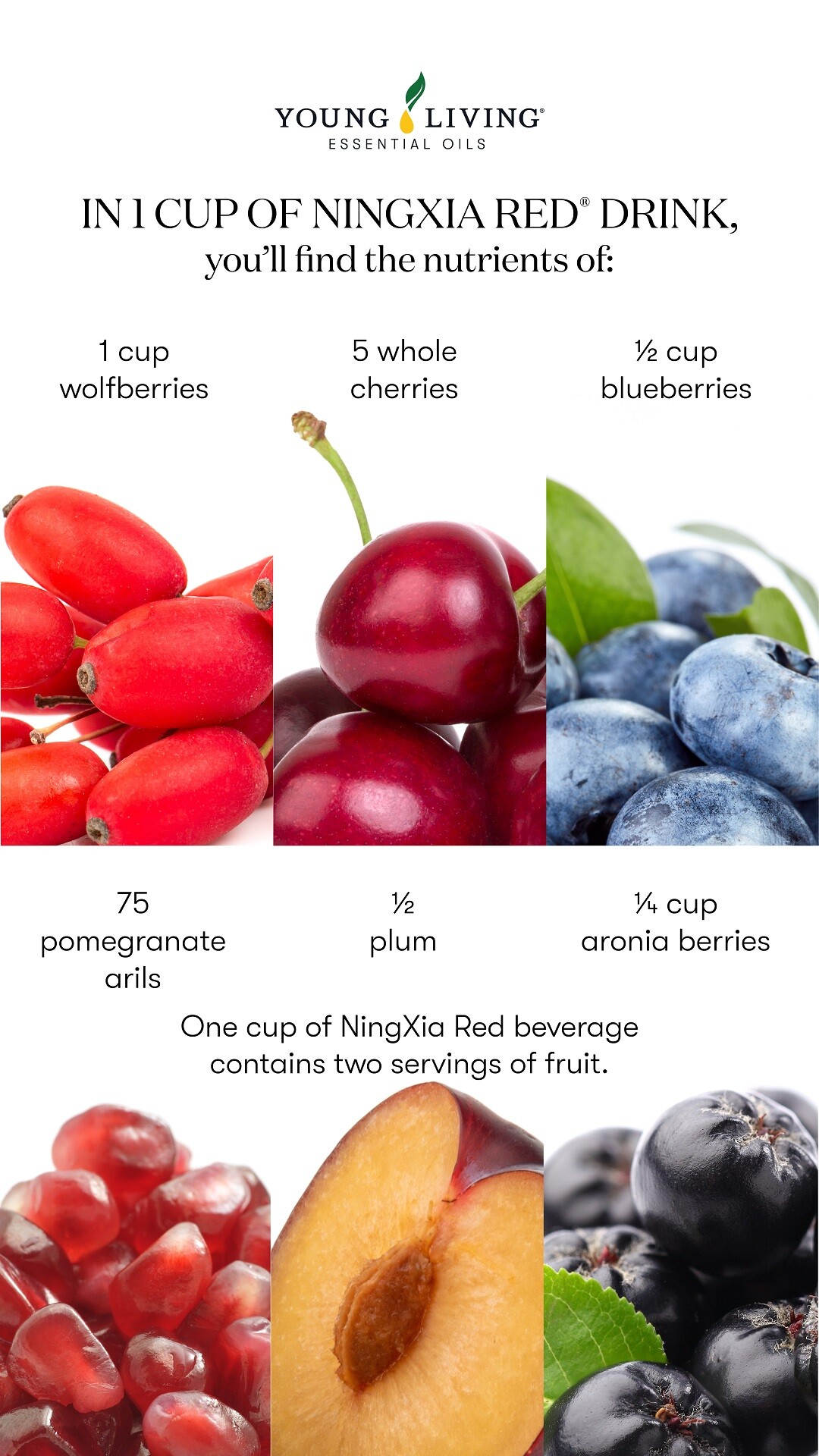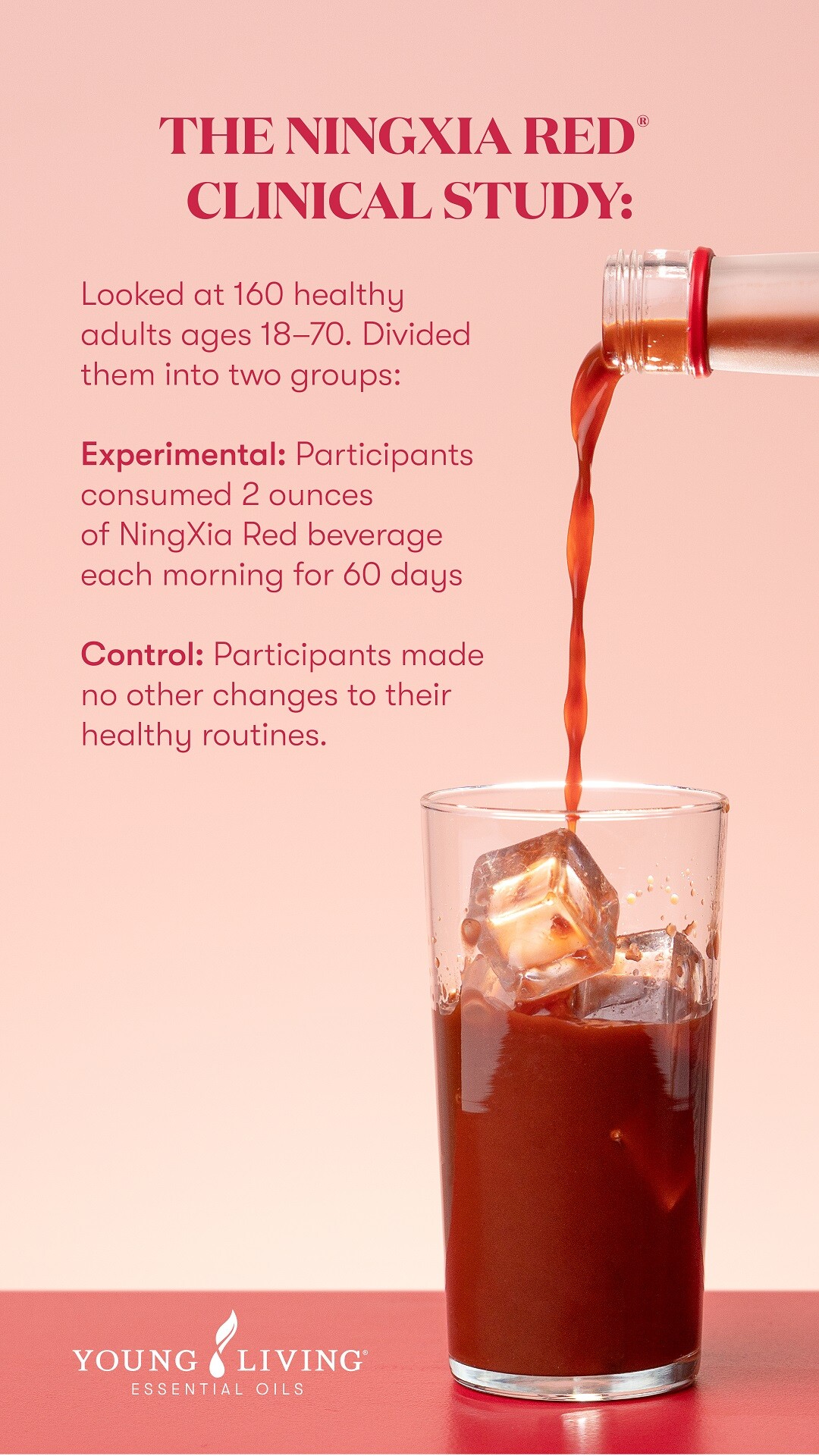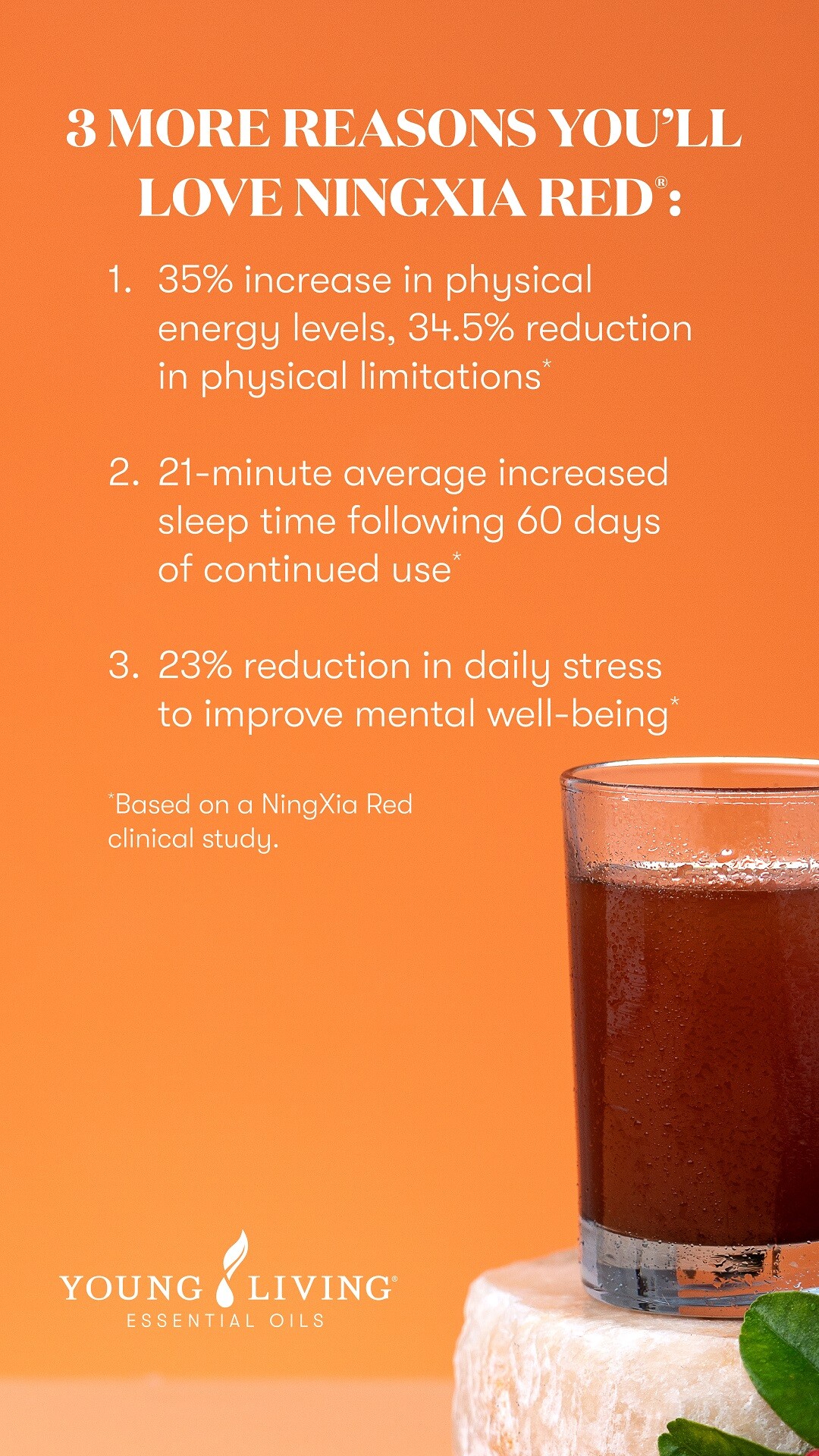 The recommended daily dose is 2-4 oz. per day, and you can get a one-month's supply
Here
Just choose one of the two options and set up your own account and you'll be set!
If you're really ready to flood your body with antioxidants and do sort of an "antioxidant cleanse" that will nourish your body with nutriments, then join our NingXia 180 Challenge where we will be drinking 6 oz each day for 30 days. (You'll obviously want to stock up on enough NingXia Red to last for a month). Our Challenge starts the day after Thanksgiving, November 25th, and will end on Christmas Day. To join the challenge, Get your NingXia Red ordered right away, then Join the Challenge by clicking the button below, where we will be dropping daily education about this amazing product; and those who participate daily in the "Social Place Discussion Room" will be entered to win a fabulous Grand Prize at the end!
*These statements have not been evaluated by the Food and Drug Administration. Young Living products are not intended to diagnose, treat, cure, or prevent any disease.
Have you thought about making a few changes to eliminate harsh chemicals from your environment but just didn't know where to start? Click on the link below to get access to my Simple Start to Natural Living!