Dec 7, 2019 09:40 AM Central
Jacqueline McLaughlin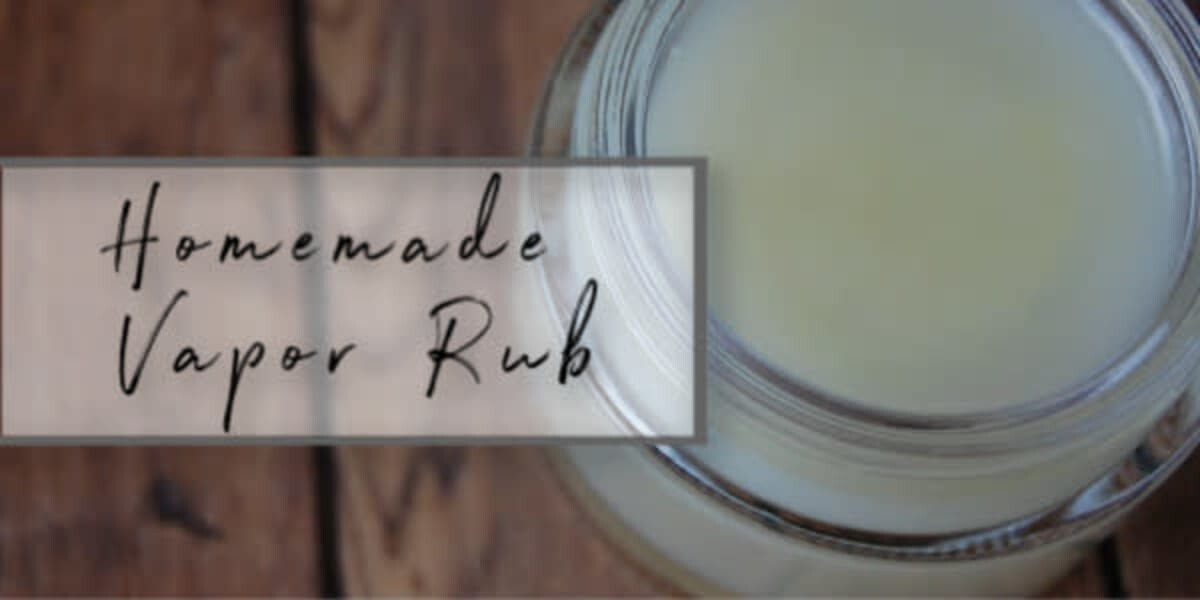 This is an amazingly easy-to-make Vapor Rub infused with wonderful essential oils of Eucalyptus radiata, Peppermint, Clove and Lavender! This recipe made a little more than 4 oz. I put it into two 4-oz canning jars (which you can probably find at your local grocery store). If you want to make bigger batches, just double or triple the recipe.
INGREDIENTS:
Glass jar
1/2 cup coconut oil
2 TBSP finely grated beeswax
10 drops Eucalyptus Radiata oil
10 drops Peppermint oil
10 drops Clove oil
10 drops of Lavender oil
I also added 10 drops of Nature's Ultra Mint CBD Oil.... because I can! ;-)
Directions:
Place a saucepan with about 2 inches of water over medium-low heat.

Place coconut oil & beeswax into glass jar then put the jar in saucepan and allow ingredients to melt. Stir often to combine.

Take off heat and allow to cool slightly and then add in the essential oils.

Let the mixture sit and store with a lid

(Please modify the oils for use with children or to suit your preferences.)
Keep in mind, not all essential oils are created equal. If you want a source that is safe and effective,
contact me.
Be sure to subscribe to my blog posts so you don't miss any of my wellness tips and tricks!

Have you thought about making a few changes to eliminate harsh chemicals from your environment but just didn't know where to start? Click on the link below to get access to my Simple Start to Natural Living!