Feb 27, 2023 02:03 PM Central
Jacqueline McLaughlin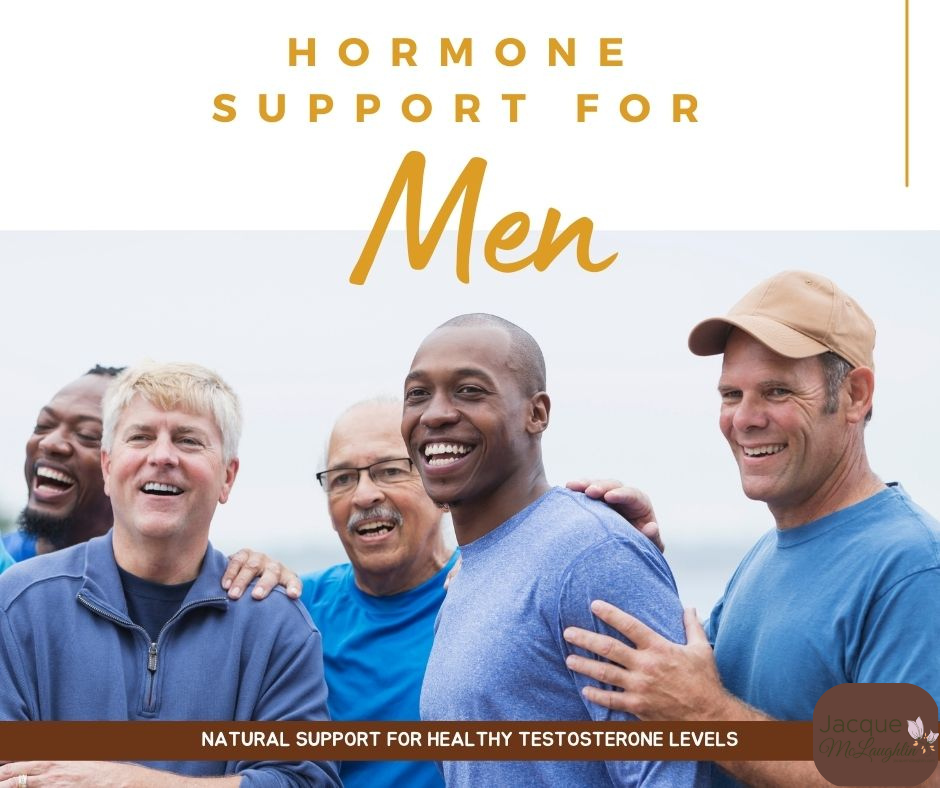 HORMONE SUPPORT MEN
Did you know that it is estimated that 1 out of 4 men over 30 have low levels of testosterone?
As men age, it is common for their levels of testosterone to decrease. This often results in unwanted side effects like decreased sex drive, decreased physical performance, shrinking muscles, depressed mood, disturbed sleep, and lethargy.
Luckily, there are a some incredible natural options that offer hormone support for men - here are some of my top choices:
PowerGize: This is a daily supplement for men and women of all ages who want to improve their physical performance, increase muscle size and strength, and enhance their muscle tone and rate of muscle recovery! It can help with stress recovery, sleep, and even libido in men and women! Formulated with Ashwagandha, Fenugreek, and Longjack, this supplement supports healthy testosterone levels so men can feel healthy and vibrant.
Prostate Health: This supplement is uniquely formulated to support the male glandular system, and a healthy prostate. Saw palmetto fruit and pumpkin seed oil are two key ingredients touted for their effects on both testosterone and prostate health. A proprietary blend of essential oils assists the body in promoting healthy urinary tract, respiratory, immune and neurological function.
Idaho Blue Spruce: tons of testimonies come from this oil helping men increase their testosterone levels naturally by ingesting a few drops every day. No wonder Idaho Blue Spruce is well-known for its strengthening impact on emotions & confidence! Idaho Blue Spruce is also excellent for the respiratory system, supporting healthy inflammatory response, and is high in antioxidants.

Click Here to grab one, or all, of these options today to help the man in your life have balanced hormones, and to feel like his best self!

If your shopping cart has a PV of 100 or more, you will unlock the 24% discount for 12 months! If you are adding to a monthly Loyalty Order, you will automatically unlock the 24% discount as long as you have an active Loyalty monthly order.
Next week we will wrap up our series on Hormone Support and share a checklist for you! Make sure you don't miss out by Subscribing to my Blog
HERE if you haven't already subscribed.
Have you thought about making a few changes to eliminate harsh chemicals from your environment but just didn't know where to start? Click on the link below to get access to my Simple Start to Natural Living!