Aug 25, 2022 03:45 PM Central
Jacqueline McLaughlin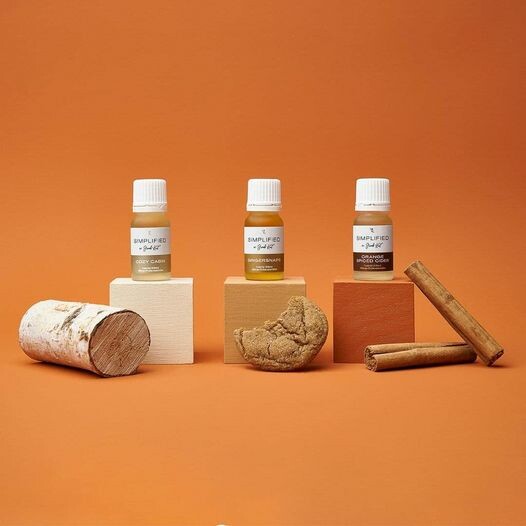 Fall is coming, and one of the biggest fall traditions is spicy smelling candles that remind us of the fall weather and the coming holiday season.
Well, hold off on those candles until you've considered this:
A
2015 study by university-affiliated researchers in South Korea
found that scented candles can release VOCs (volatile organic compounds) both BEFORE they are lit and while they are burning. That's right – even an unlit candle releases VOCs into the air you breathe! In the study, they concluded that scented candles "should act as potent sources of VOC emission in indoor environments."
So what's the problem with VOCs? They can cause:
Headaches
Irritation to eyes, nose & throat
Nausea
Liver damaga
Kidney damage
Central Nervous System damage
Some VOCs have been labeled as carcinogens. Do you really want to risk it?
In addition to being a health hazard, the soot from candles can damage appliances, ductwork, the walls and furniture of your home – not to mention your body!
Here's the GOOD NEWS!
I used to love scented candles years ago, before I learned about the health dangers of them. I ditched all the candles and now I use Young Living essential oils in my diffusers to get beautiful aromas without the health risks.
Come September 1st, 2022, we'll have access to a limited special collection of oils for diffusing for fall! Each season we have a new Simplified Collection of oils with wonderful aromas for the season, and
our new Fall Collection is here for a limited time to help you settle into the autumn breeze with spicy blends that capture the cozy in just a few drops.
The new Fall Collection includes:
Cozy Cabin essential oil blend, 10 ml: Transforms your space into a snug, intimate escape in the mountains
Gingersnaps essential oil blend, 10 ml: Creates a homey, cheerful environment that turns your space into a warm, sweet-smelling bakeshop
Orange Spiced Cider essential oil blend, 10 ml: Provides a cozy, uplifting environment that transforms your space into a festive fall evening by the fireside
Item No.: 42032
Wholesale: $100
Retail: $131.58
PV: 100
This collection automatically will qualify you to take advantage of wholesale pricing on any Young Living product for 12 full months from the time you set up your Young Living account with just this collection (or any other order of 100pv or more).
Click Here to Set up a Free Account
Let's clean up our home environment and ditch the candles - we've got you covered for Fall and you will absolutely Love it!
To Your Health!
Have you thought about making a few changes to eliminate harsh chemicals from your environment but just didn't know where to start? Click on the link below to get access to my Simple Start to Natural Living!
* If you see links on my website material, they could be affiliate links where either I or someone else could earn commissions at no additional cost to you. Support small business entrepreneurs.