Aug 28, 2020 12:10 PM Central
Jacqueline McLaughlin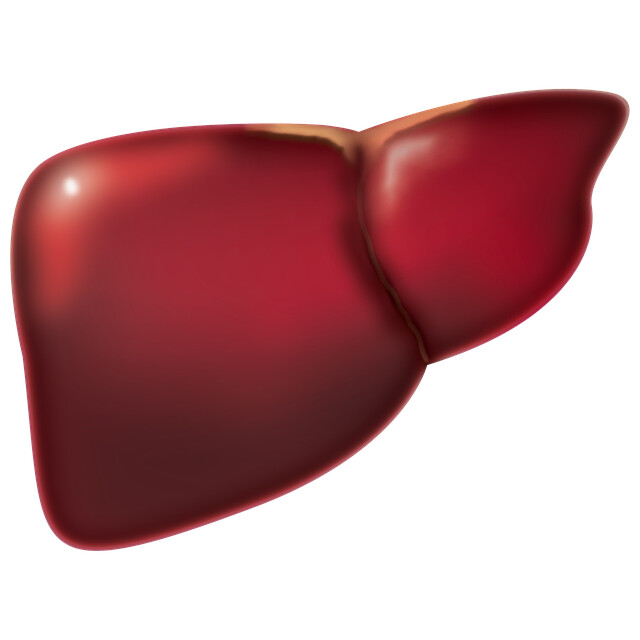 As a person who has dealt with Hashimoto's Thyroiditis for decades, I can attest to the fact that supporting a healthy functioning liver is one of the MOST important things you can do!
I'm going to share with you some of the products that I have found to be amazing liver support – which also translates to thyroid support by helping to eliminate excess estrogen from the body.
I'll also share a great article about some foods you might be eating that you think are good for the thyroid, when in fact, they may be causing more harm!
Endocrine expert, Dr. Raymond Peat, points out that many phytoestrogen studies claiming their benefits are flawed.
"
For over fifty years, it has been known that the liver excretes estrogens and other toxins from the body, and that when (because of liver inertia) estrogen isn't excreted by the liver and kidneys, it is retained in the body. This process was observed in both animals and humans decades ago, and it is also well established that estrogen itself suppresses the detoxifying systems, causing fewer carcinogens to be excreted in the urine. Ingram's evidence logically would suggest that the women who have cancer are failing to eliminate estrogens, including phytoestrogens, at a normal rate, and so are retaining a higher percentage of the chemicals consumed in their diets."
Now let's talk about some amazing supplements for supporting healthy liver function!
JuvaTone®
is a powerful herbal complex designed to promote healthy liver function.* It is an excellent source of choline, a nutrient that is vital for proper liver function and necessary for those with high protein diets. JuvaTone also contains inositol and dl-methionine, which help with the body's normal excretion functions.* Methionine also helps recycle glutathione, a natural antioxidant crucial for normal liver function.* Other ingredients include Oregon grape root, a source of the liver-supporting compound berberine, and therapeutic-grade essential oils to enhance overall effectiveness.*
JuvaCleanse® Vitality™ essential oil belongs to Young Living's Juva line and is designed to be taken as a supplement along with a diet of fiber-rich foods. Combining Helichrysum, Ledum, and Celery Seed essential oils, JuvaCleanse Vitality complements other Juva products, including JuvaFlex®, JuvaPower®, JuvaTone®.
JuvaCleanse Vitality is formulated to have cleansing properties, to help support digestion, and to support a healthy immune system. With so many JuvaCleanse benefits, JuvaCleanse Vitality is a great addition to your daily dietary supplements.*
JuvaCleanse Vitality Essential Oil Uses:
Add 1–2 drops of JuvaCleanse Vitality to a glass of water in the morning or after any meal to enjoy its cleansing benefits.*

Take it daily as a dietary supplement to support wellness and a healthy lifestyle.*

Add 1–2 drops to a smoothie or green drink for digestive support any time of the day.*

Take it with JuvaTone twice a day between meals for powerful antioxidant benefits.*
JuvaFlex® Vitality™ combines Fennel, Geranium, Rosemary, Roman Chamomile, Blue Tansy, and Helichrysum essential oils. A beneficial complement to other supportive dietary blends, JuvaFlex Vitality can help support a healthy lifestyle regimen when taken internally.*
Use with the rest of Young Living's Juva line, including JuvaCleanse®, JuvaPower®, and JuvaTone®.
JuvaFlex Vitality Essential Oil Uses:
Take as a dietary supplement daily to support overall wellness.*

To support wellness, take with JuvaTone 2 times daily between meals.*

Add to your favorite green smoothie or juice with JuvaPower to get the most out of this antioxidant vegetable powder complex.
JuvaPower® is a high antioxidant vegetable powder complex and is one of the richest sources of acid-binding foods. JuvaPower is rich in liver-supporting nutrients and has intestinal cleansing benefits.*
* These statements have not been evaluated by the Food and Drug Administration. Young Living products are not intended to diagnose, treat, cure, or prevent any disease.
If you want to learn more about 4 supposed "health foods" that you may think are healthy, but they are really sabotaging your thyroid health,
check out this article
.
I learned a lot about natural therapy to stop hypothyroidism at the source
from this ebook
you can get for yourself.
If you have an account set up with Young Living, you can get any or all of these liver supporting supplements. If you'd like to try them at wholesale, just
contact me
and I'll help you get it done!
Have you thought about making a few changes to eliminate harsh chemicals from your environment but just didn't know where to start? Click on the link below to get access to my Simple Start to Natural Living!