Jul 8, 2022 06:24 AM Central
Jacqueline McLaughlin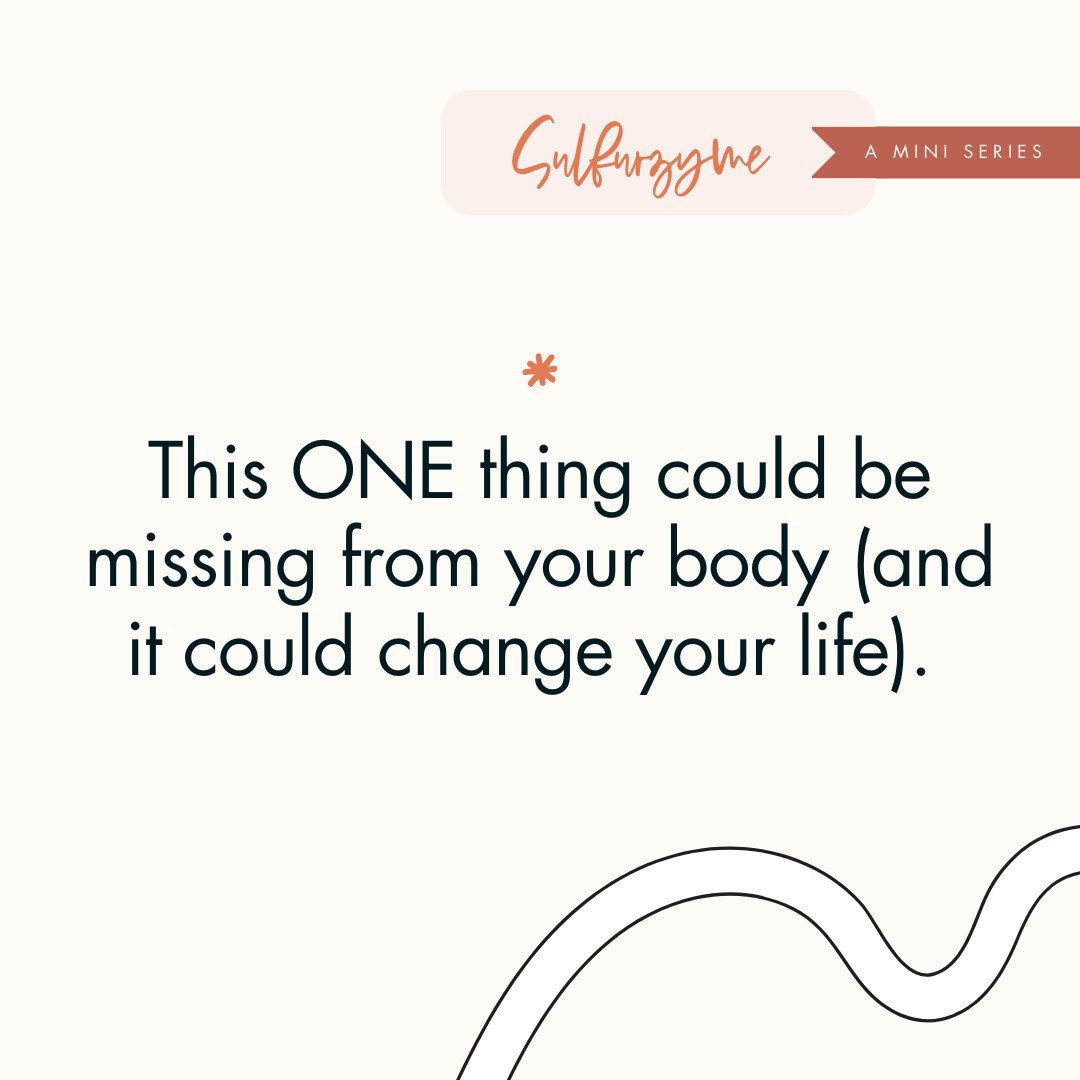 Let's talk a little bit today about Sulfur - not to be confused with sulfa, which is a group of synthetic antibiotics. Sulfur provides structure and elasticity at a molecular level and is important for elasticity and strength. It is also an integral part of the antioxidant and detoxification processes, and is necessary to protect and maintain proper skin growth.
Tendons and ligaments rely on sulfur to provide strength and cushion.
In the liver, sulfur plays two critical roles. As a significant component of glutathione, the most prevalent antioxidant in the body, sulfur helps the body react to oxidative stress and maintain balance (particularly relevant to exercise and aging). Regarding detoxification, sulfur is essential to the breakdown and excretion of harmful substances. In addition, sulfur plays a role in free radical scavenging and regulation of gene expression.
Now that you know the significant importance of sulfur in the body, let's talk about Sulfurzyme! It's one of my most recommended supplements from Young Living.
The key ingredient in this supplement could radically change your life (I'm not kidding)!
It supports healthy skin, hair, and nails, improves immunity function and circulation. If you have any kind of chronic joint pain from arthritis, this is for you.
That key ingredient?
It's MSM, which is an organic form of dietary sulfur. It's combined with the NingXia Wolfberry to create Sulfurzyme. MSM is the protein-building compound found in breast milk, fruits and veggies, and the NingXia wolfberry.
Together, they create this incredible way of balancing the immune system and supporting almost every major function of the body. The wolfberry supplies the right minerals so our body can metabolize the sulfur. They work as a team! How cool is that?
We need MSM literally every single day for our body systems to work properly. Sulfur works directly in your cells and membranes. Your entire body is made of cells, including the brain!
Over time, our body can become deficient in sulfur, and we no longer get adequate sulfur intake in our diet. That's why integrating a supplement like this could make such a big difference.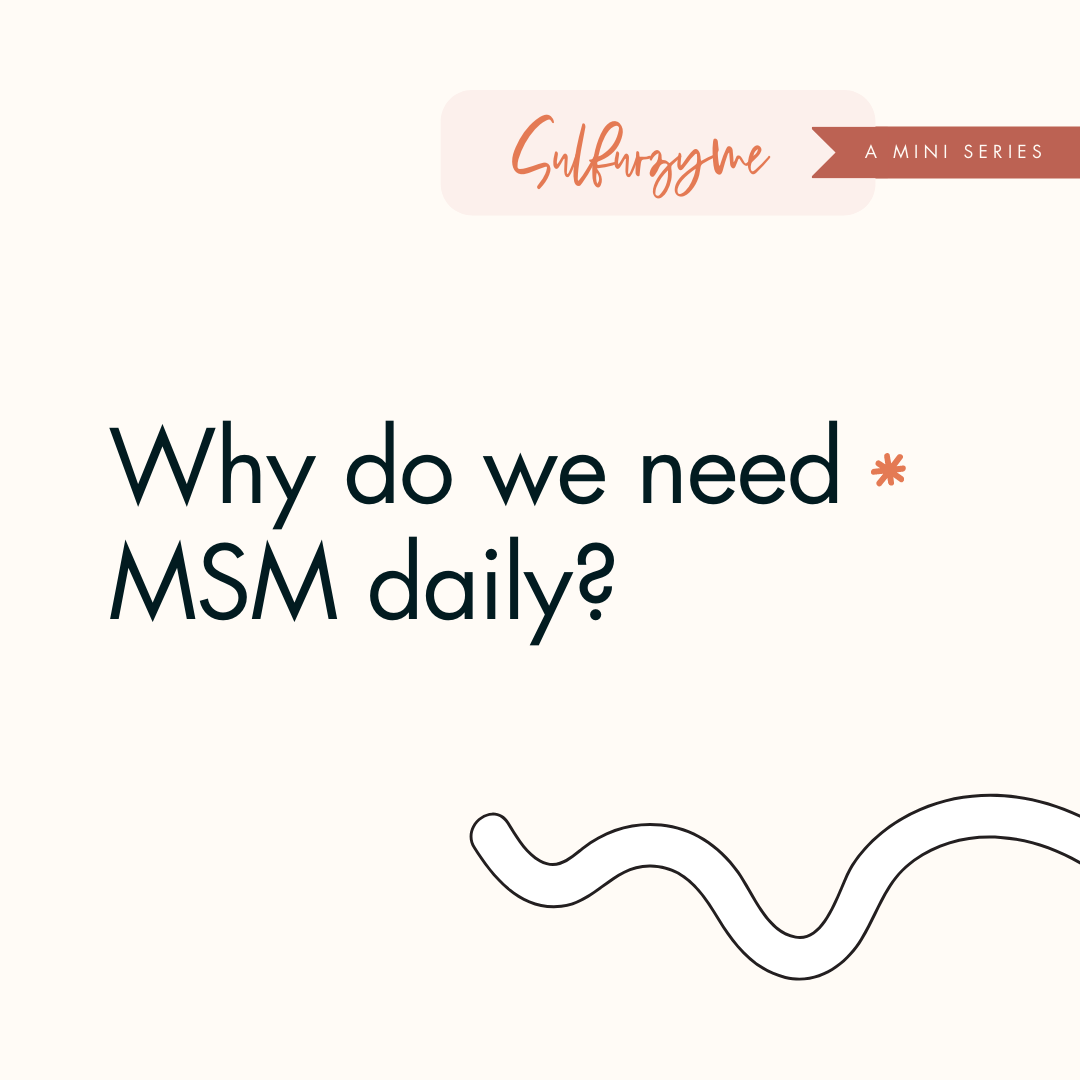 MSM has the ability to equalize water pressure inside the cells, which is a huge benefit for those who struggle with arthritis or tendonitis.
If you've heard about Sulfurzyme, chances are it's been about hair, skin, and nail growth. If you want to have that beautiful, strong, long hair or glowing skin without makeup – this helps so much.
When we are deficient in sulfur it can show up as problems on our skin like breakouts, sensitivity, or rashes.
Keratin is one of the building blocks for healthy nails and hair, plus it's high in sulfur! So boosting sulfur = boosted keratin = amazing skin, hair & nails!
Whether you are a full-blown athlete or just a busy parent running after your kids, we all deal with some muscle soreness! Sulfurzyme helps with this lactic acid build-up and promotes healthy joints and muscle function.
MSM is also commonly used for arthritis - the key is controlling inflammation and increasing sulfur for getting the best results for those suffering with chronic pain.
There are plenty of "healthy hair" supplements on the market that are going to promise you amazing results. But remember to take a minute to think about what you are putting inside your body. We want to make sure we won't get any weird side effects or problems down the road.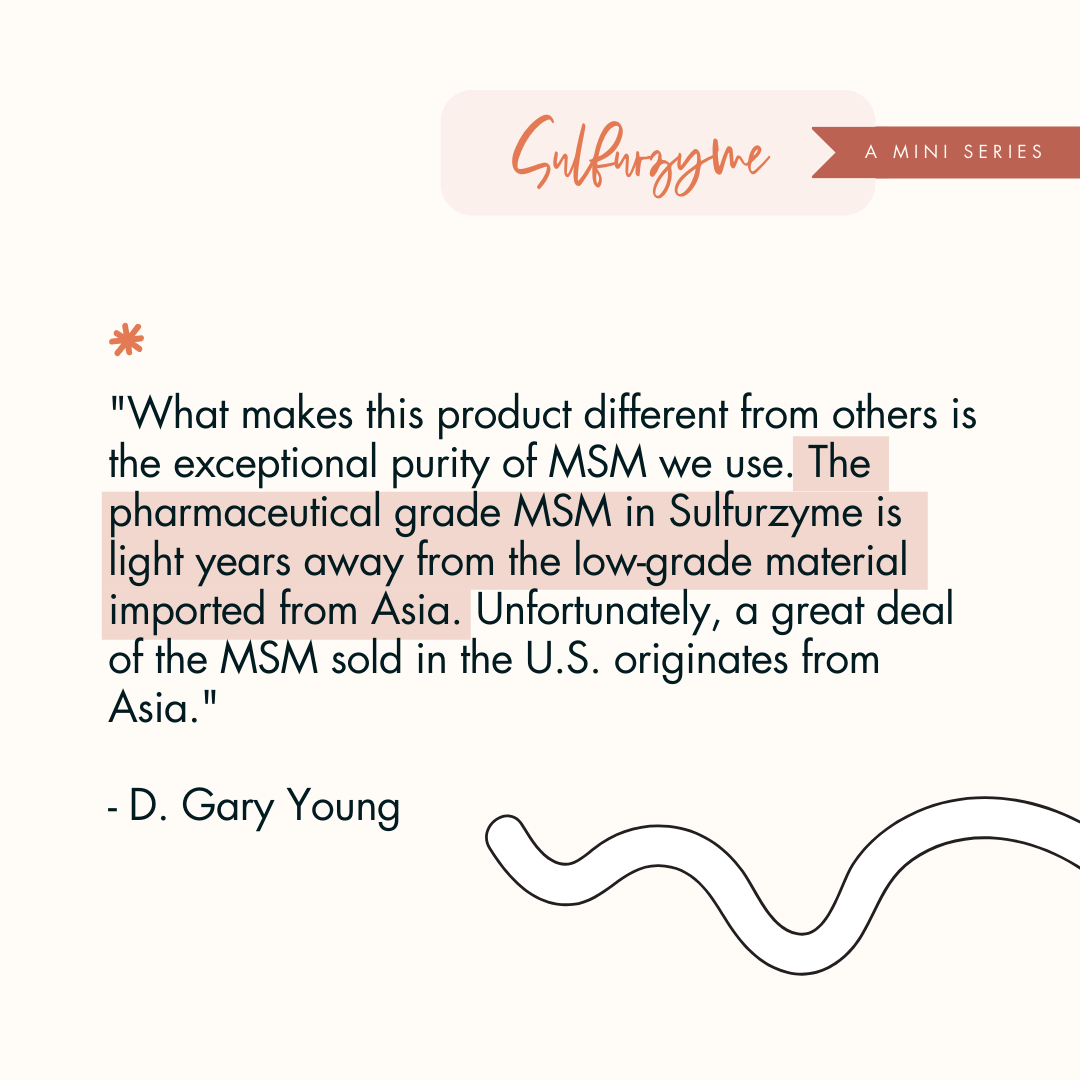 You can get
Sulfurzyme
in either
capsules
or
powder form
, depending on your preference! I love the powder and add it to my afternoon Ningxia mocktail.
Check out this recipe for Unicorn Juice!
Try Sulfurzyme daily, whether you take the capsules or use the powder, for 90 days and see the difference in how you feel physically, as well as the improvement in your skin, hair and nails. I was amazed when I took it consistently, and I've been taking it for years and never want to be without it!
Have you thought about making a few changes to eliminate harsh chemicals from your environment but just didn't know where to start? Click on the link below to get access to my Simple Start to Natural Living!
* If you see links on my website material, they could be affiliate links where either I or someone else could earn commissions at no additional cost to you. Support small business entrepreneurs.