Feb 19, 2021 12:06 PM Central
Jacqueline McLaughlin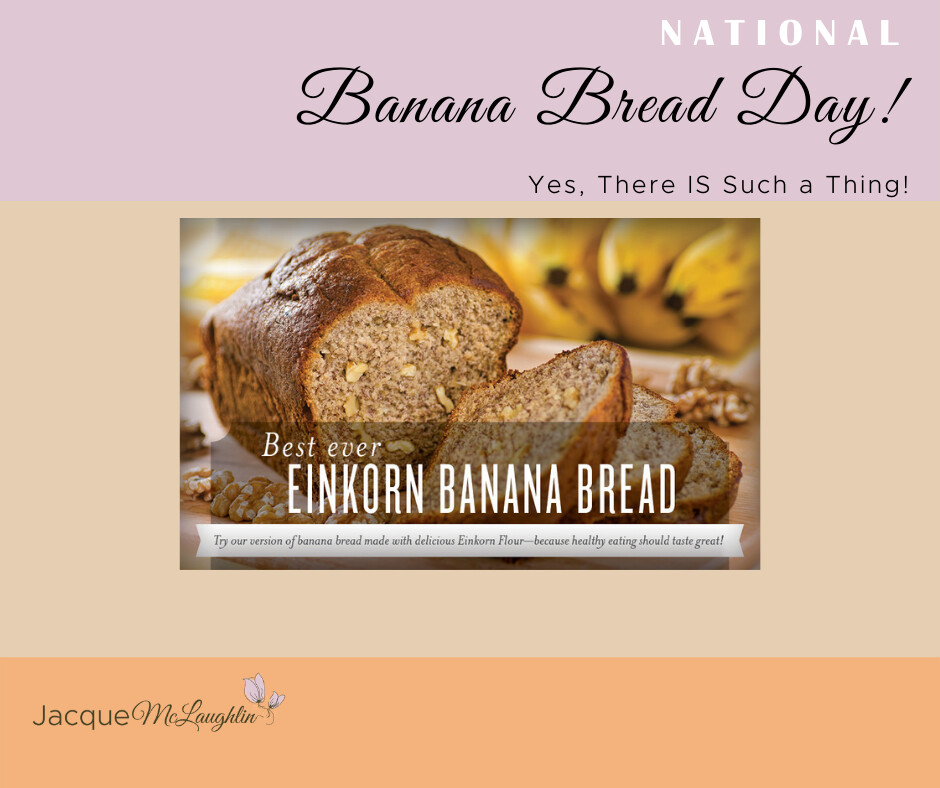 Did you know there was such a thing as National Banana Bread Day? Me, neither; but apparently so!
Banana bread first started to become popular back in the 1930's, during the Great Depression. Some speculate that resourceful housewives created the recipe as a way of not wasting over-ripe bananas. In fact, the more ripe the bananas, the better the taste of the banana bread. Consequently, we now have a very delicious creation! Traditionally known as "quick bread," it is actually more like a cake, both in texture and flavor. It's great for breakfast, and is sweet enough to substitute as dessert! A most versatile bread, indeed! It's no wonder they created a National Day to celebrate it!
In honor of National Banana Bread Day, and one of my favorites, I am hosting an online zoom event for National Banana Bread Day, February 23rd, 8 pm Eastern time, where I will share some of my personal "oily" hacks that make my banana bread extra special and super tasty! You can register
HERE
for this fun (and very short) online event. Attendees will also get a very special recipe after the event is over!