Nov 14, 2023 10:42 AM Central
Jacqueline McLaughlin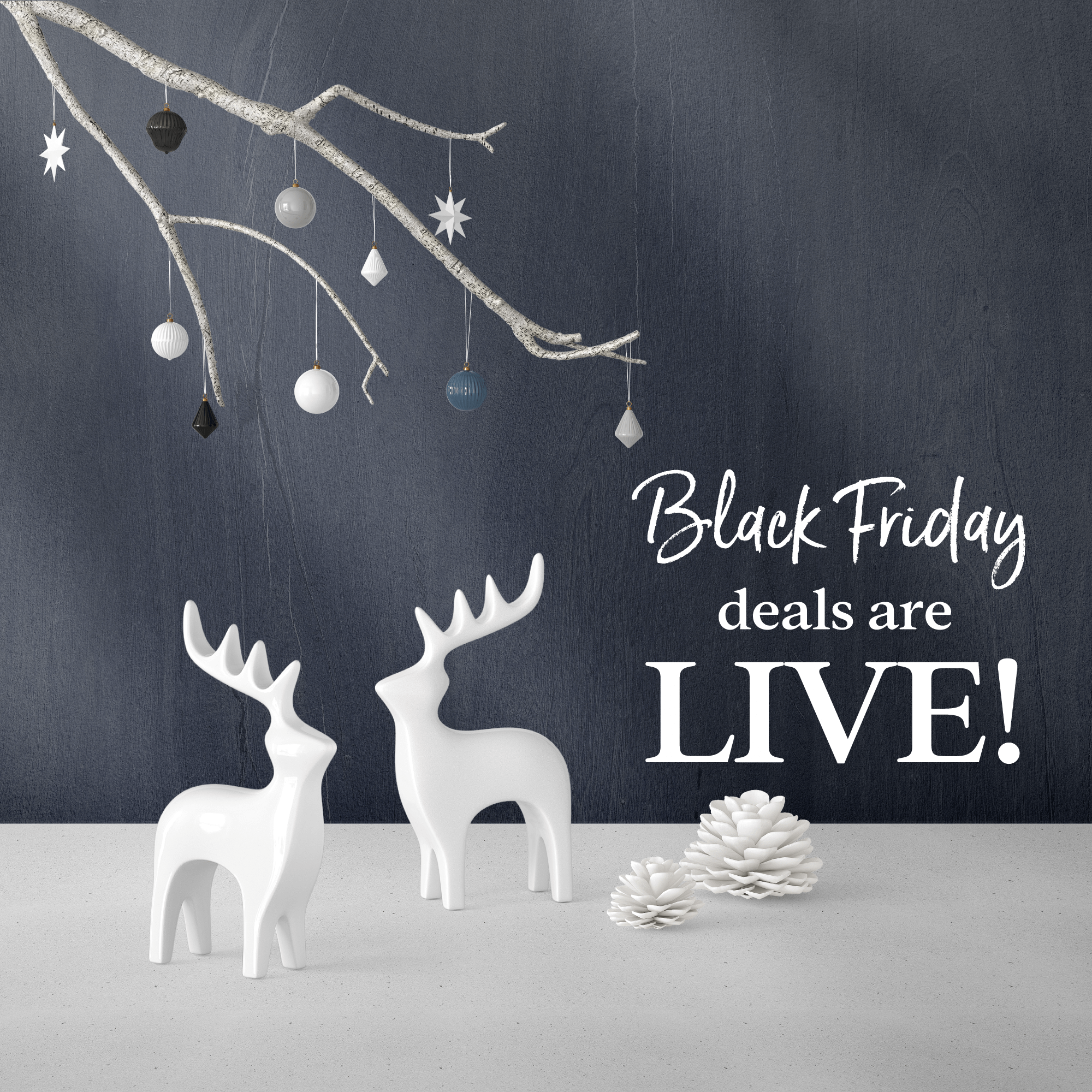 Get ready, oil lovers, because the biggest sale of the year is just around the corner! It's our favorite time of the year - Black Friday! And guess what? This year, we're starting early, so you can spend your day after Thanksgiving with family and friends (or other Black Friday shopping madness).
Mark your calendars, set your alarms, and get your shopping carts ready because the Young Living Black Friday sale kicks off on November 14th at 11 a.m. ET and runs until November 18th. That gives you a whole five days to take advantage of the incredible discounts we have lined up for you. (But don't wait, because the best stuff always sells out quickly)
Now, let's talk numbers. We know you love a good deal, and boy, do we have some spectacular savings in store for you. You can expect jaw-dropping discounts ranging from 25% to a whopping 50% off on 112 of our top-quality products. Yes, you read that right - over a hundred products that'll leave your wallet singing with joy!
But wait, there's more! Not only will you be able to spoil yourself with these fantastic deals, but you can also start checking off your holiday gift list. Our Black Friday sale has everything you need to delight your family and friends with thoughtful gifts that show how much you care. From essential oils to personal care and household products to supplements, we've got you covered.
And let's not forget the best part - the sweet, sweet savings! Imagine all the money you'll be saving on the things you and your loved ones already buy. It's like getting rewarded for taking care of yourself and the people around you. Talk about a win-win situation!
So, gather your wish lists, get ready to shop 'til you drop, and mark your calendars for Young Living's Black Friday sale. This is the event you've been waiting for all year long, and we promise it won't disappoint. Start saving big, spreading joy, and creating memorable moments with Young Living. Remember, the sale starts on November 14th at 11 a.m. ET, so be sure to seize the opportunity to stock up on all your favorites.
Get ready to shop, save, and spread the Young Living love this Black Friday! See you there! If you don't have a FREE Young Living customer account yet,
set it up here
and happy shopping!
Have you thought about making a few changes to eliminate harsh chemicals from your environment but just didn't know where to start? Click on the link below to get access to my Simple Start to Natural Living!
* If you see links on my website material, they could be affiliate links where either I or someone else could earn commissions at no additional cost to you. Support small business entrepreneurs.