Nov 5, 2021 01:51 PM Central
Jacqueline McLaughlin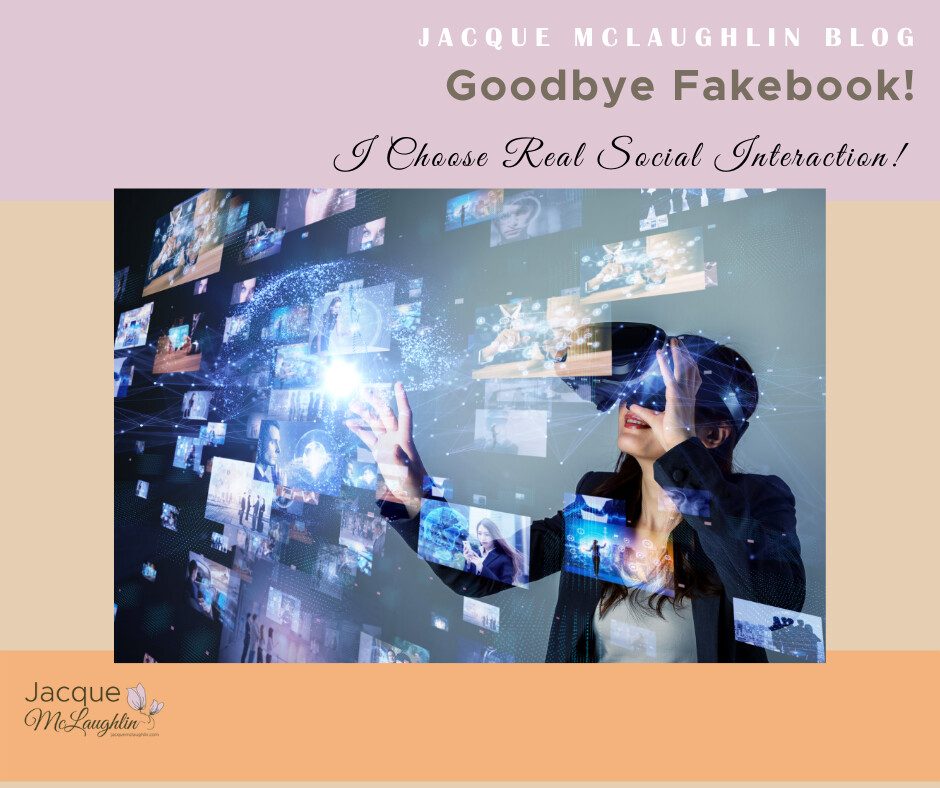 I am leaving FakeBook, and I want to thank "Zuck" for going too far and convincing me that my world will be much better without all the negativity, fake faq checking, brainwashing, political bullying, and now forcing the world to want to live in a fake reality called "Meta"! No thanks.

Oh, yeah, you make it sound so beautiful - but there is no "virtual" anything that can replace the real deal. I don't want to put on a pair of "rose-colored glasses" and pretend to be somewhere else. I want to live in the here and now, and get out into nature and enjoy the real thing. I want to talk to people, face-to-face, hug their neck if they are okay with that, and sit and listen to them - really listen. So, I won't be sucked into your Meta virtual place called "social" media. What a crock.
I am going to miss all my FB friends, but we can still stay in touch.... for REAL! If you really do want to be social, you can email me; text me; call me; follow my blog, where I will be sharing my Dahlias next summer, writing about my favorite recipes, talking about nature, sharing my photos from my nature walks, taking you into my art studio for a peek at what's going on, etc. - truly a random communication of what's going on in my world through my blog.
If you are part of my Young Living family, we have our members area where I will be communicating with you about promos, recipes, events, etc., so be sure you're getting my emails to stay informed; and visit the members area - specifically the Treasure Trove, for lots of Oily Education.
So, for REAL - if you want to Stay in Touch, please
go here and opt in
to receive an email from me with my contact information - I promise not to send you anything unless you request it. So, don't be shy about asking me the old-fashioned way - call me, text me, email me - they all work!

And if you don't want to give me your contact information in exchange for mine, but you want to continue to see what I'm up to - you can always
subscribe to my blog
and keep up with me that way - but truthfully, I'd like to hear what's going on with you, too!
You may continue to still see me on FB for a short time while I notify personally the people I think may want to stay in touch - but don't be surprised when one day soon, I'm just not there anymore!

Take care, and seriously - stay in touch!