Are you bogged down by your emotions? Do you feel trapped in emotional ruts? Are you frustrated trying to rationalize your way around your emotions?
Happily, the process to clear stagnant emotional blocks and patterns is easy! Emotions are stored at a cellular level in specific organs within the body. They must be cleared at this level in order to be released.
Essential oils access these stuck emotions at their deepest level, by accessing the limbic portion of the brain, which is the seat of emotions.
This is not a new technique - it was employed by the ancient Egyptians.
I am offering to our Young Living Family - Peppermint Paddies - Complimentary Services to help you release your emotions that are keeping you "stuck."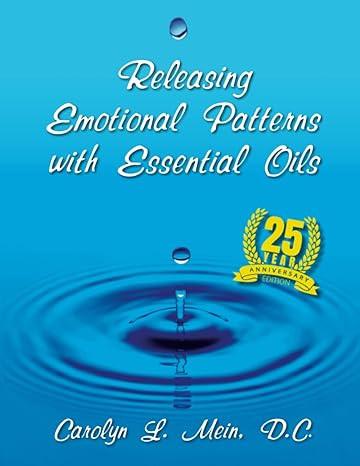 Carolyn Mein originally wrote the book
"Releasing Emotional Patterns With Essential Oils"
twenty-five years ago. It is a practical, step-by-step guide providing a natural remedy for emotional cleansing. It offers over 160 pages including charts, diagrams, and easy-to-follow instructions for releasing 569 emotions using 176 Essential Oils and blends.
I have been using Carolyn Mein's book to release emotional patterns for years, and am offering to help you experience the process for yourself. You can purchase the book, or subscribe to her website services and go through the process on your own, as well. The choice is yours! If you want to experience it for yourself, just fill out the form below and I will email you instructions to help you release an emotional pattern.