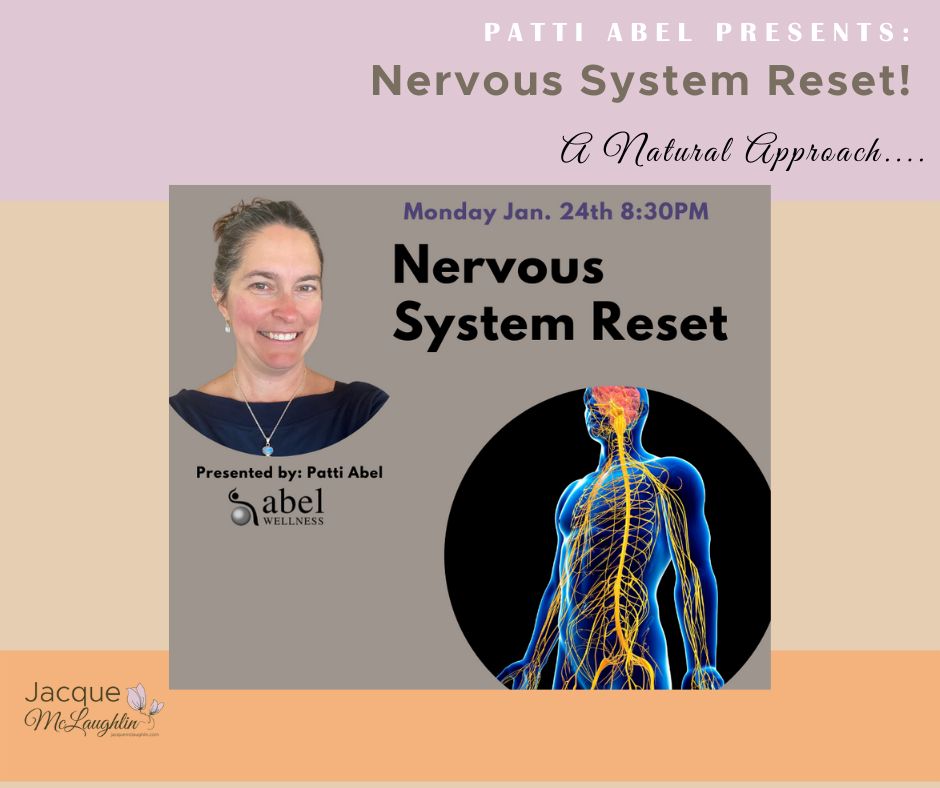 Nervous System REset!
Join us for this Online Zoom Event - Jan. 24th,
8:30pm ET, 7:30 CT.
Patti will lead you through movement and techniques integrating your essential oils to assist you in resetting and calming the Nervous System.
Be comfortable and ready to move. Some of the oils we will be utilizing are Valor, Basil, Lavender Cedarwood, Marjoram, Valerian and Northern Lights Black Spruce. Bring what you have on hand and anything else you feel led to use.