Jan 28, 2019 12:20 PM Central
Jacqueline McLaughlin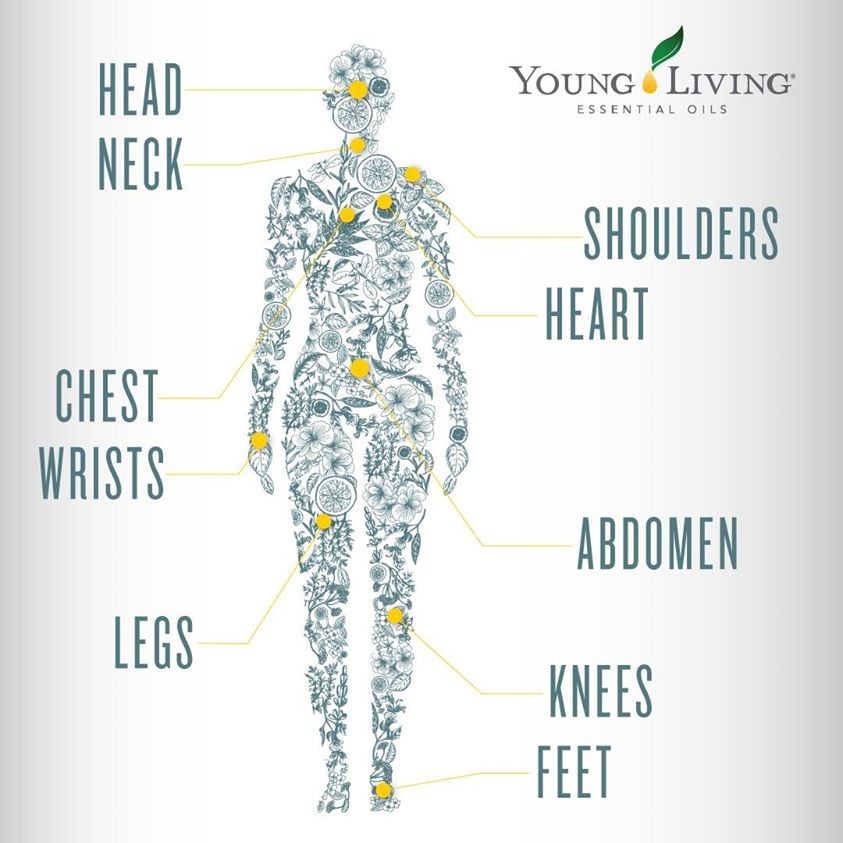 I love using Young Living oils topically to get their benefits in everyday life. Have you ever wondered, "Where should I apply this essential oil?" The answer is different for everyone, as we each have different physical and emotional needs, and all of our bodies are genetically and chemically different.
Having said that, here are some simple application points for essential oils. We recommend diluting your essential oil with V-6 Vegetable Oil Complex or a carrier oil before topical application if you are new to essential oils, have sensitive skin, or are applying on children.
Here are some of my favorites for the head area applications:
Crown of head: Apply oils here for an aroma that can help transform your mood and create a balanced environment. Sacred Frankincense, Abundance, Clarity, Release, Highest Potential.
Scalp: Apply as part of your beauty and hair care routine. A scalp massage is a great way to invigorate the senses. Rosemary, Cedarwood, Lavender.
Temples and forehead: Apply for an aroma to help you feel at peace and relaxed. Deep Relief, Stress Away, AromaEase, Brain Power, M-Grain.
Base of neck: Apply after a long day for a sense of relaxation. PanAway, Deep Relief, Peppermint, Wintergreen, AromaSiez.
Face: Apply as a part of your beauty and skin care routine. Lavender, Frankincense, Myrrh, Royal Hawaiian Sandalwood, Tea Tree, Lemon, Geranium.
Undereyes: Apply as a part of your beauty and skin care routine. Use caution to avoid getting oil in your eye! Copaiba, Lavender, Frankincense, Palmarosa.
Behind ears: Apply for an aroma that can quickly affect your environment and mood. Stress Away, Peppermint, Valor, Grounding.
Around ears: Apply after swimming. Tea Tree, Lavender, Helichrysum, Purification.
* SAFETY: Never drop essential oils in your ear canal.
Thanks to Young Living Product Education for these great suggestions!
Stay tuned for Part 2......
Jan 26, 2019 02:29 PM Central
Jacqueline McLaughlin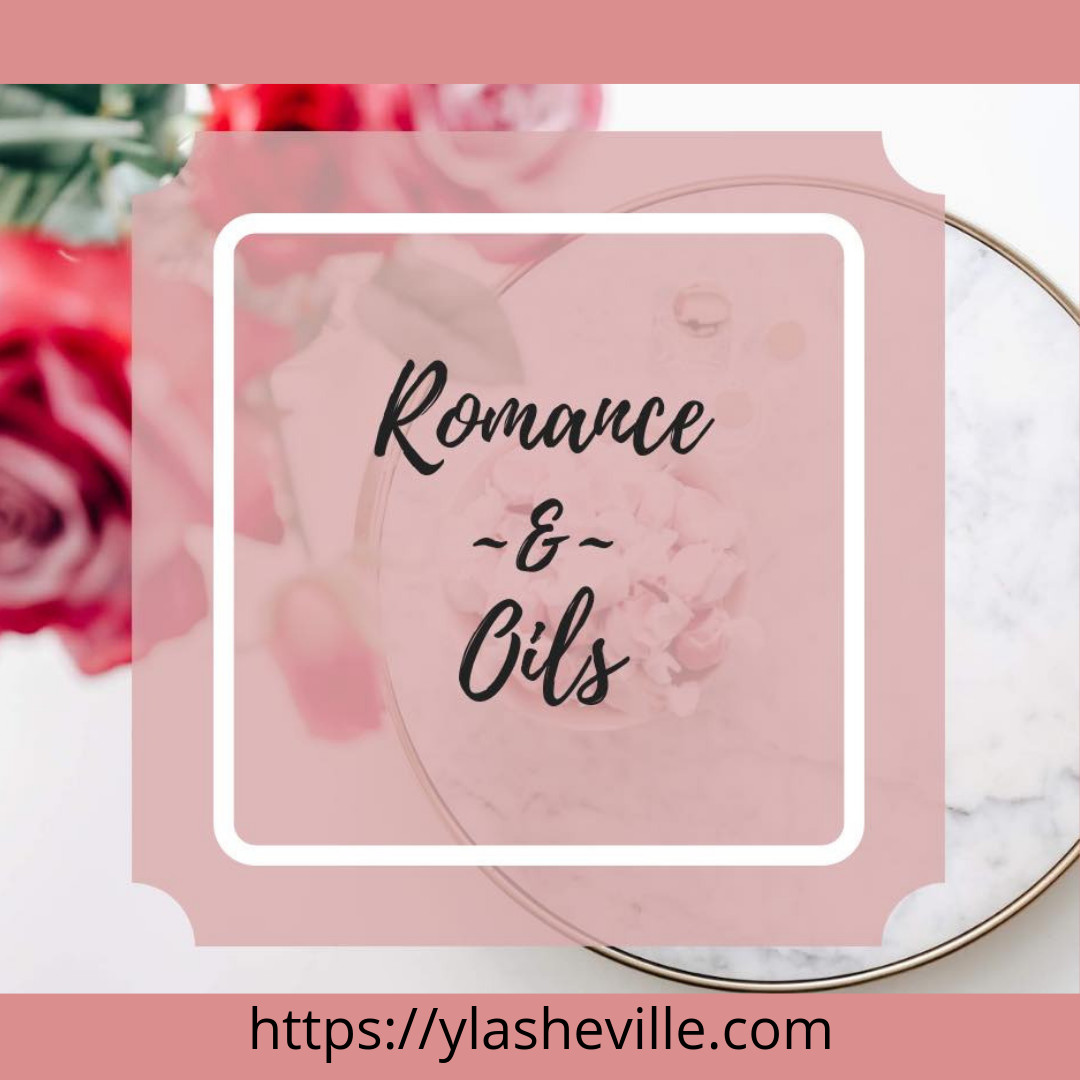 Valentine's Day is all about Romance, and romance should not be saved for one day a year. Using essential oils to create a "mood" is a fun way to let go of the stresses of everyday living and relax into a romantic evening (or anytime)! Don't buy cheap oils and expect them to have the same effect - in fact, they could create more stress because even if they say 100% pure on the bottle, it doesn't mean they don't have synthetic ingredients in them that can create unwanted side effects - don't use a cheap oil, or you might hear something like, "Not tonight, dear, I have a headache!"
Here's some of my favorite oils for dealing with stress and to create a relaxing atmosphere: Stress Away, Lavender, Cedarwood, Orange. Try one of these Young Living oils in a diffuser, relax and enjoy!
If you want an alluring blend of oils that is not too sweet, that creates a mood of flirtation and tenderness, try the Young Living blend called Sensation! It is sensational! Ladies can wear it like a cologne, or diffuse it in the bedroom.
For the man of the house, the blend called Shutran is formulated for a man to wear like a cologne or aftershave, and the ladies love it! This blend is loaded with Idaho Blue Spruce, as well as Hinoki and Ylang Ylang - amazing combination!
Now, start using some Young Living oils to create Romance year round - don't wait for Valentine's Day!